Tailings Monitoring Solutions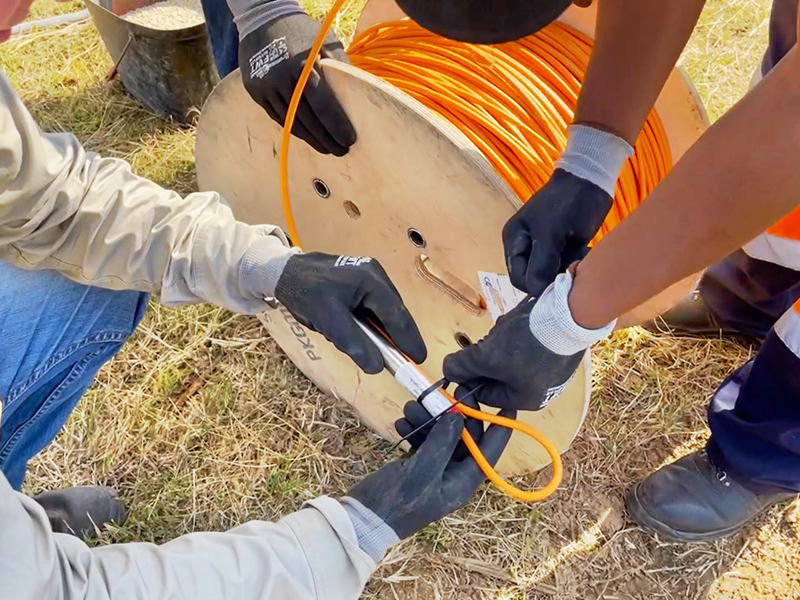 TAILINGS MONITORING SOLUTIONS
By Schalk Willem Prinsloo | Terra Monitoring Geotechnician

The Monitoring of tailings storage facilities has been a key focus to increase the safety and reliability of such facilities through the appropriate use of geotechnical instrumentation. Monitoring information retrieved such as the phreatic surface can be used to calculate stability, reliability, and optimize the efficiency of a tailing's storage facility. This can be accomplished by calculating the phreatic curve in different zones of such a facility which in turn can be used by geohydrologists, hydrologists or engineers to optimise the management of such facilities. Piezometers are generally installed in tailings facilities to retrieve data with regards to calculating the phreatic curve.

Piezometers are generally installed in boreholes but can also be placed in fill. Several different piezometers exist based on the needs and demands of the tailings facility. They can be set up to measure pressure, water level and temperature. The permeability of soil and rock can also be estimated with such instruments.  

Geotechnical monitoring instrumentation benefits can include the optimization of tailings storage facilities through performance estimation of soil and rock, early warning systems if facilities are exploited and the comfort of remote monitoring. 

Different mines require different solutions with regards to geotechnical monitoring. Typically, the location and budget will determine the best and most cost-effective solution.  

Terra Monitoring has been in the geotechnical instrumentation and monitoring industry for 42 years, since its inception in 1980. Terra Monitoring specialises in all types of geotechnical instrumentation installations and supply of equipment. The company has consistently and progressively expanded its portfolio by associating with world-leading manufacturers, to meet the growing demands of our customers in the market. Our broad and long-term experience translates into our sales and installation teams being able to provide clients with the best possible advice, technical support, and aftercare service. With precision geotechnical instrumentation and precision installations come reliable trustworthy results.

Terra Monitoring is proudly GeoGroup and the GeoGroup offers a wide range of services that service the tailings divisions including sonic drilling for core recovery, CPTu testing, seismic testing, mostap sampling, and standard standpipe piezometer installations. Thus, offering a turnkey solution, a one-stop shop, for geotechnical instrumentation from supply to installation, monitoring, and maintenance of the health of your tailings facility.