Exploration Drilling Excellence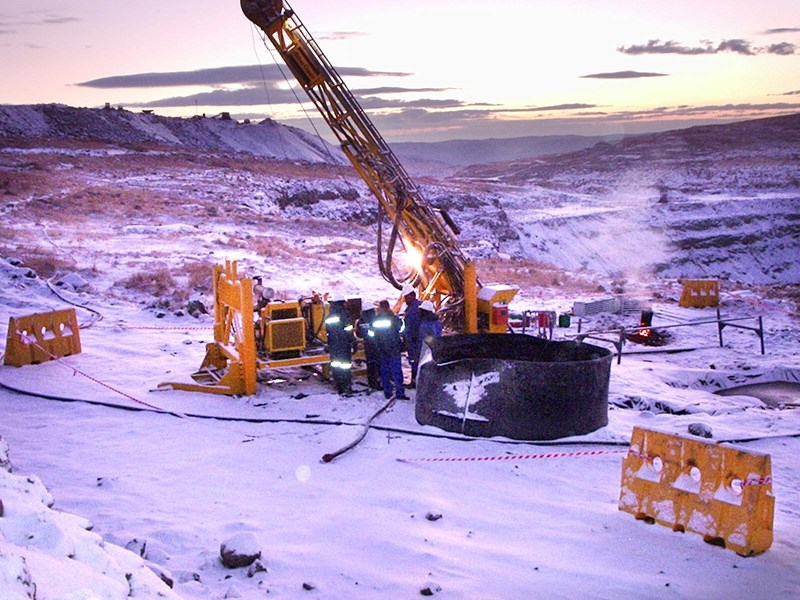 What is Exploration Drilling?

Exploration drilling is used in the mineral mining industry to probe the contents of known ore deposits or to explore sites for potential geological/commercial value. Exploration drilling allows geologists to extract and examine sample ore profiles at the surface with reduced environmental impact & lower costs as opposed to alternative methods of exploration ore extraction.

Geomechanics and Geomech Africa have extensive experience in delivering exploration services at the highest standards in quality and safety in mineral exploration core drilling up to 2000m deep. Geomechanics and Geomech Africa conducts Geological and exploration activities in most areas of Southern Africa and is growing its opportunities to other regions of Africa in the most efficient and safest manner possible. 

We offer a comprehensive range of rotary core, percussion, and geotechnical drilling services to suit even the most demanding exploration projects. We boast 32 exploration drilling machines supported by highly trained, experienced operators & maintenance support.
Black Rock Exploration Drilling
Our largest underground drilling contract to date was for Assmang's Black Rock mine operations project in the Northern Cape which was completed with a flawless safety record and uncompromising commitment to quality assurance and environmental project aspects. 

The purpose of the drilling contract was twofold; Assmang wanted to prove/verify the thickness of its middling seam because it connects with the Manganese-rich 2 seam. Through our core sample drilling, the middling seam proved to be on average 25 m from existing hanging wall.

Geomech Africa also provided the geological information for the silo tips and crusher plant infrastructure development. The investigation for the tip silos was combined with proving the middling thickness and entailed drilling vertically upwards into the hanging wall. The investigation for the crusher plant entailed conventional downward drilling to a maximum depth of 25 m.

No challenge too difficult to overcome. The Black Rock geological conditions underground were challenging. The material we had to drill through was exceptionally hard. To compensate for that, we experimented with and found the best-suited drill bits and lubrications. In combination with areas where the rock was softer, we were able to meet our advancement targets and in actual fact exceed them. We completed the project two days ahead of schedule.
Our Rigs